You can build fatigue management rules to help avoid scheduling your employees into fatigue. If broken, a notification window will appear, warning managers and schedulers. Fatigue management warnings will also appear in MakeShift Live to assist in preventing overtime or fatigue situations.
*Note: This is not the same as Overtime Rules and does not affect payroll.
To Create Fatigue Management Rules in MakeShift, Please Follow these Steps:
Click on Schedules on the top navigation bar.

Select the department in which you would like to set the fatigue management rules.

Click on Department Settings on the left navigation bar.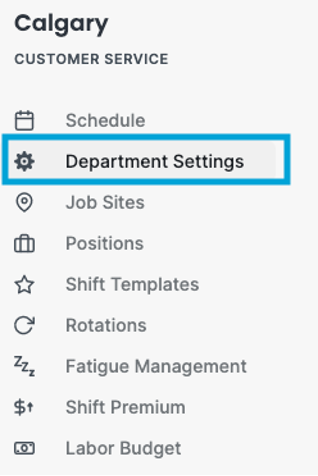 Select the Fatigue Management tab.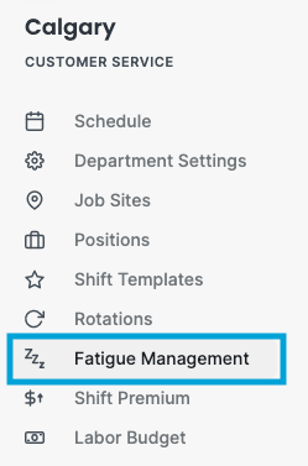 You can set up to five fatigue management rules to set scheduling guidelines. To add a new rule click the green Add Fatigue Rule button.

Use the drop-down menus to help create your guidelines and click Create Fatigue Rule when you are done.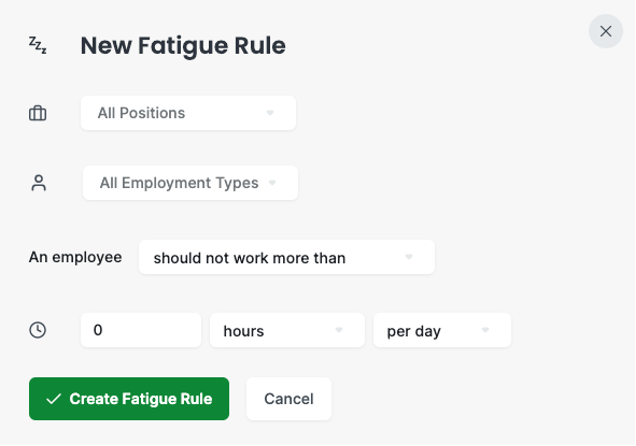 You will now receive a warning if you trigger a fatigue rule. Click Cancel to avoid violating a fatigue rule or Continue Assigning Shift to proceed.
---
At this time, the following article is for beta users only. To learn more about our beta program, please email support@makeshift.ca