In MakeShift, employees can request different types of time off, such as Bereavement, Sick Days, Vacation, etc.
Company admins can set the type of time off types allowed for employees to request.
To Create a New Time of Type in MakeShift, Please Follow these Steps:
Select Settings located in the top navigation bar.

Select Time Off Types on the left-hand side.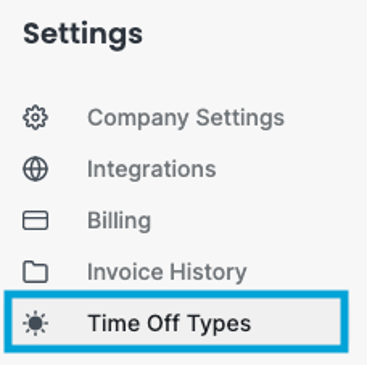 Click the green Add Time Off Type.

Give your time off type a Name. This is what employees will use to identify their time off type when making a request. Administrators will also be able to choose this time off type when assigning time off to an individual.
A Time Off Code can be entered if necessary. This code will appear when exporting payroll. Each time off type will have 8 Hours in a Work Day by default. If your company tracks a full day differently, this value can be edited. This number is used to show how much time off in hours is taken for each employee when full days are taken off.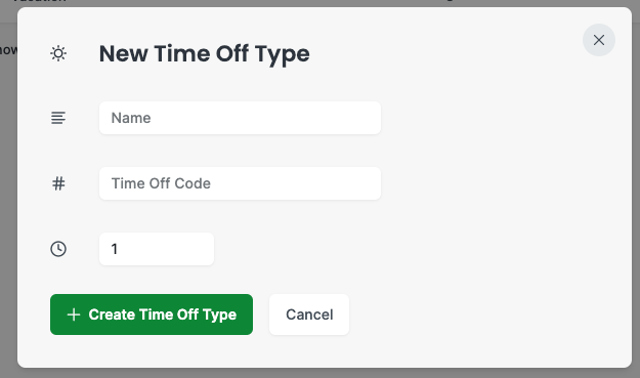 Click Create Time Off Type to finish creating your time off type. Administrators and employees will now be able to select this time off type when creating a time off request. Please also see our article How to Manage Time Off Settings.
---
At this time, the above article is for beta users only. To learn more about our beta program, please email support@makeshift.ca