Job Sites are an important part of MakeShift as they allow schedulers to ensure the right people are working at the right place within a department.
To Create Job Sites in MakeShift, Please Follow these Steps:
Select the Schedules link from the top navigation bar.

Select the Department name that you would like to add a position to.

Click on Department Settings on the left side navigation bar.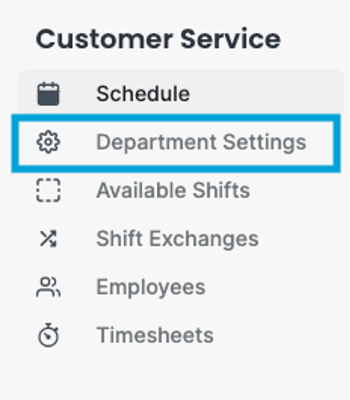 Click on Job Sites on the left side navigation bar.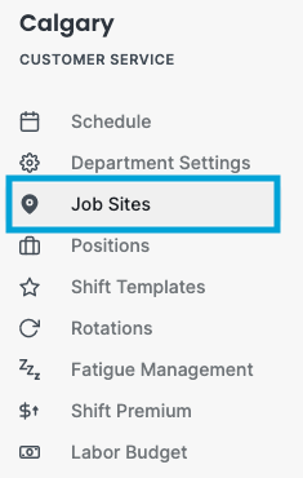 Click on the green Add Job Site button.

Fill in the Job Site name, Job Site ID (*NOTE this field is for integration purposes only) and the Geofence Location.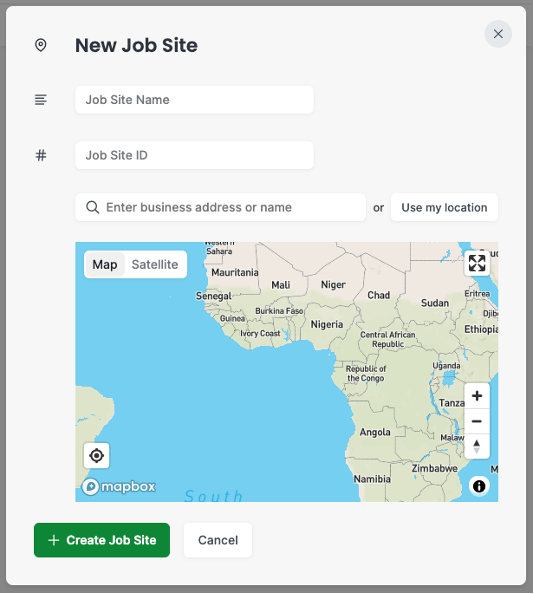 A unique Geofence can be set for each Job Site within your department. Employees cannot clock in or out for their shift unless they are within the specified geofence. This helps ensure that your employees are only clocking in and out when they are actually at work. Job site geofences will override the department geofence. Enter your business address in the Location field or click the Use My Location button to find your location.
You will now see a red pin showing your location. You can click on this pin to drag it around the map so that you can move it to your exact position.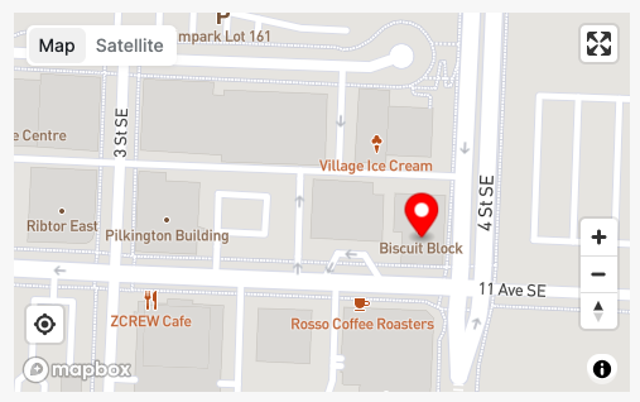 Click Create Job Site.

Your new job site has been added to this department. You can now assign this job site to your employees by editing the profile of existing users or adding this to new employees. If you would like to learn more about how to add, edit or delete job sites from an employee's profile, please read our article on Managing an Employee's Job Sites.
---
At this time, the above article is for beta users only. To learn more about our beta program, please email support@makeshift.ca