To manage an employee's availability in MakeShift, follow these steps:
Select People from the top navigation bar.

Select the employee whose positions you would like to manage by finding and clicking the name of the desired employee.
Click Availability on the left-hand-side navigation.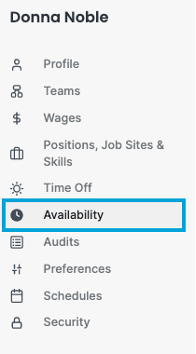 A calendar will appear representing any availability that an employee has entered in green squares. To add repeating availability or an availability preference, click the + New Availability.

A model will appear, allowing you to enter the details of the employee's availability preferences. Select which Days you would like the employee's availability to repeat.
If you do not select an "Ends On" date, the employee's repeating availability will repeat for an unspecified amount of time.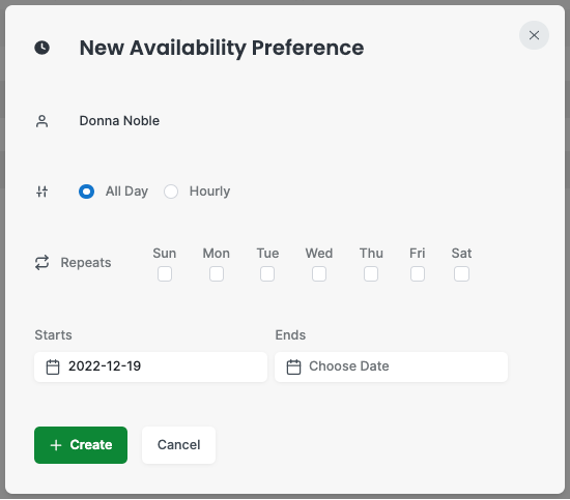 Click Create when you are finished.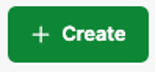 Multiple preferences can be set. If any preferences need to be modified, select the one that needs to be changed. A model will appear that will allow you to edit the details. You can also delete the preference from this screen.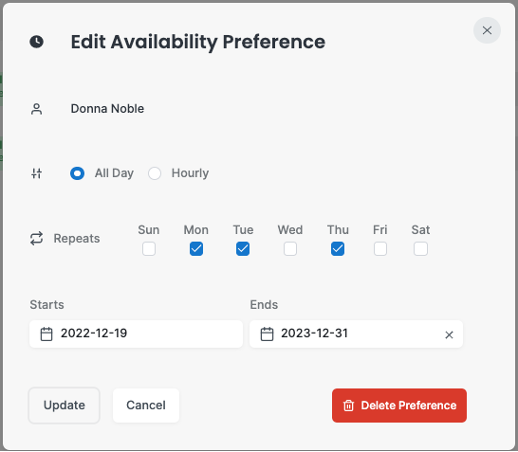 The employee's calendar will automatically populate and save with the availability you just created. Alternatively, you can add availability to a single day by rolling your mouse over the desired day and selecting +New.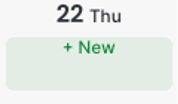 Click + Create when you are finished.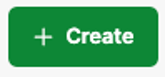 To edit a single availability, please select your desired day.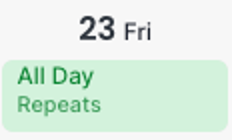 Another model will appear, allowing you to adjust the details of this availability.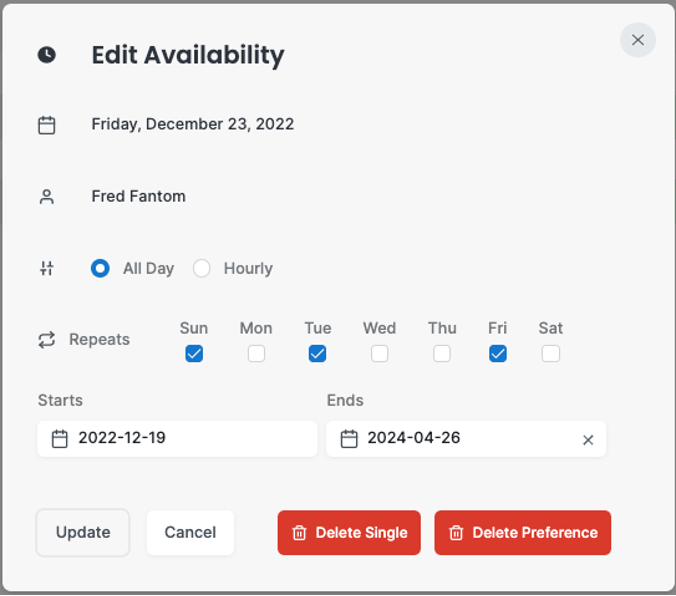 Click Update when you are finished.

---
At this time, the above article is for beta users only. To learn more about our beta program, please email support@makeshift.ca