An employee can be archived in MakeShift by a Company Admin at any time. If you are a Location or Department Admin, you can archive an employee only if this employee does not work in any other locations or departments, that you do not have access.
When an employee is archived, all data and information associated with them are removed from MakeShift. You can restore an employee if they return to work at your organization or if you would like to view their past data and schedules.
To archive an employee in MakeShift, follow these steps:
Select the People tab on the top navigation bar.

Click on the name of the user you would like to archive. To locate them quickly, use the search field.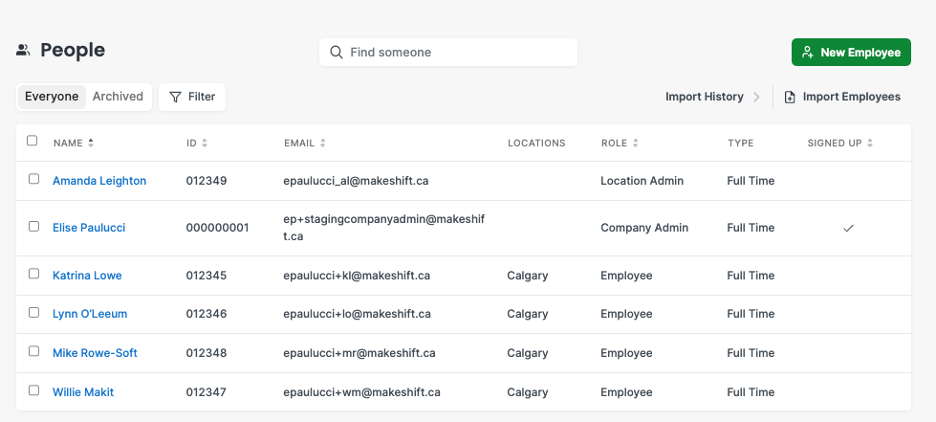 Scroll to the bottom of the Profile page and click on the red Archive Employee.


You will now see a modal asking you to confirm this action, to proceed with archiving the employee click on the red Archive Employee button.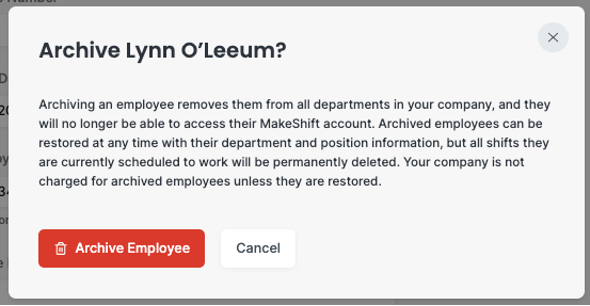 You will now see a message confirming that this employee has been archived.
---
At this time, the above article is for beta users only. To learn more about our beta program, please email support@makeshift.ca