Available Shifts can be an effective method for filling empty shifts and ensuring you have the right number of staff when you need them. Available Shifts are created through the Department Calendar.
To get to the Department Calendar, select the Schedules tab from the top navigation bar.

Select the Department you would like to create or manage available shifts for, by clicking on the name of the desired department.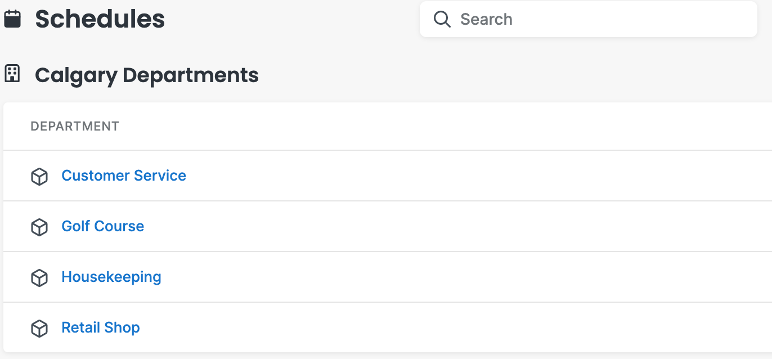 To create an available shift, drag and drop a shift type onto the Available Shifts row, on the day you would like to create an open shift.
Choose the desired recipients for the Available Shift, by selecting Employment Types (Full Time, Part Time, Casual), Positions and/or Skills. Bear in mind, if you choose positions and/or skills, only employees with the matching positions/skills will be eligible to request this shift.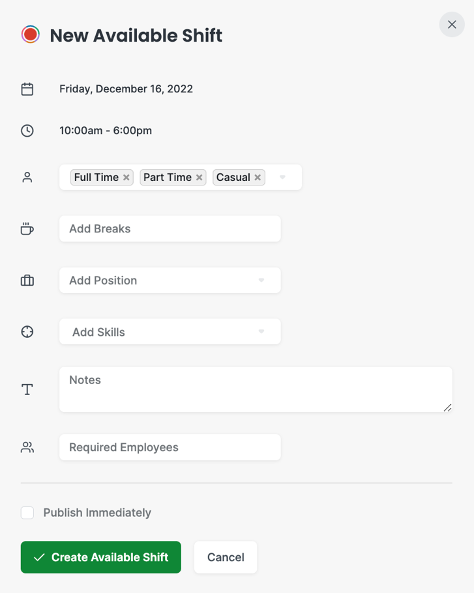 Add Notes to the shift.

Then click the green Create Available Shift button.

A push notification has been sent to all your employees with the matching Positions and Skills, as long as they are eligible to work this time frame. You can see details on the available shift by clicking the red rectangle that is now on the Available Shifts row of the department calendar.

You can see when employees have requested to pick up this shift and approve their requests by visiting your MakeShift Dashboard or the MakeShift Live manager app. Please now read our article on Managing Available Shifts.
---
At this time, the above article is for beta users only. To learn more about our beta program, please email support@makeshift.ca