To filter your employees in MakeShift, please follow these steps:
When scheduling, you can filter employees based on Employment Types, Positions, Skills or by Name. Click the Schedules tab, on the top navigation bar and select the name of a Department to get to the schedule.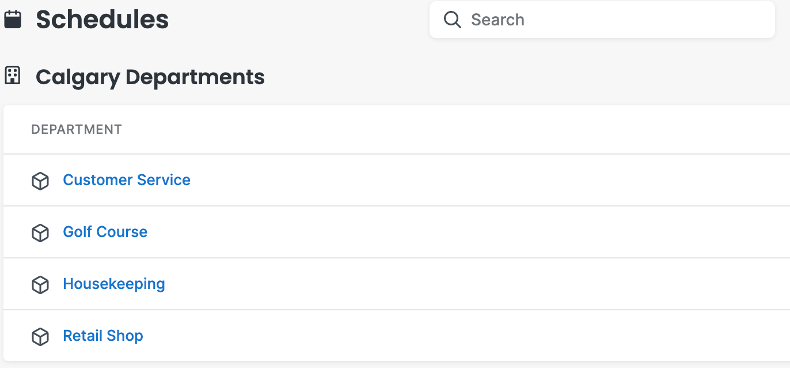 Click the Filter icon and a model will appear with a list of possible filters. You can select one or many and click Apply Filters when done.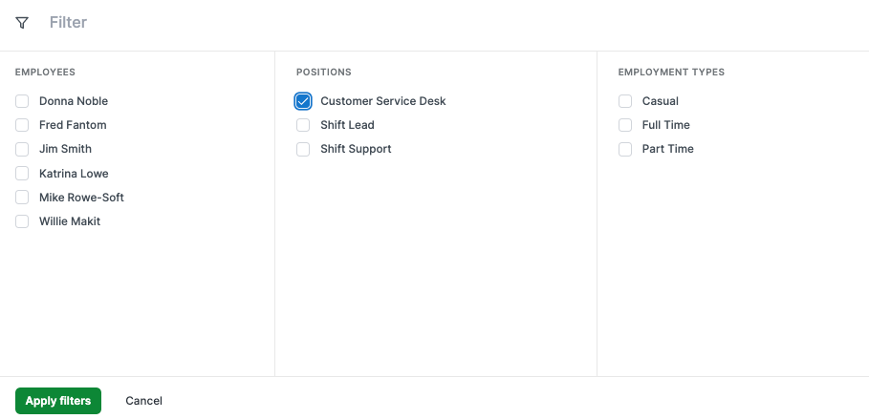 Once you choose the desired filter, the filter will appear on the schedule and only display employees that match your filter. To remove a filter, select the filter icon and select Clear All.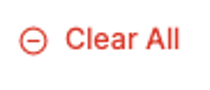 ---
At this time, the above article is for beta users only. To learn more about our beta program, please email support@makeshift.ca