To send a group announcement in MakeShift, please follow these steps:
MakeShift allows administrators to send announcements or messages to employees via their mobile devices. The messages can be sent to specific Locations, Departments, and Positions.
Select Announcements located in the top navigation bar.

Click the green New Announcement button.

Select the Groups tab.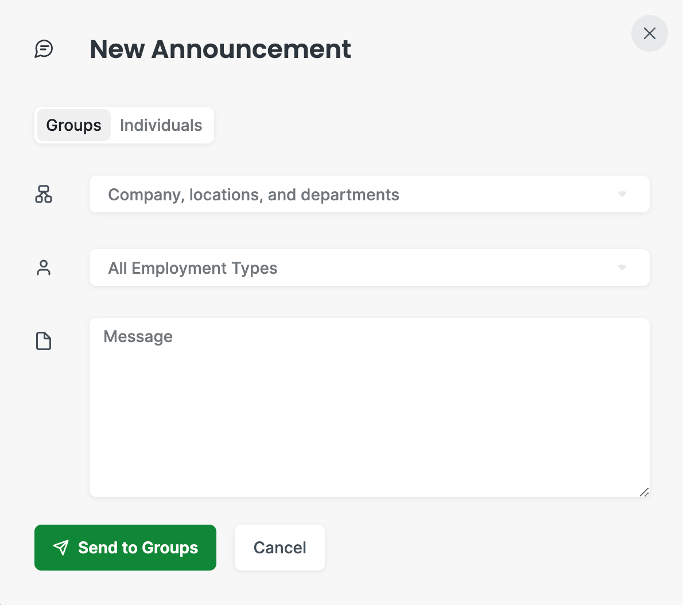 Click in the first box and scroll through the first dropdown menu to choose if you would like to send this announcement to the entire company, an entire location, or a single department.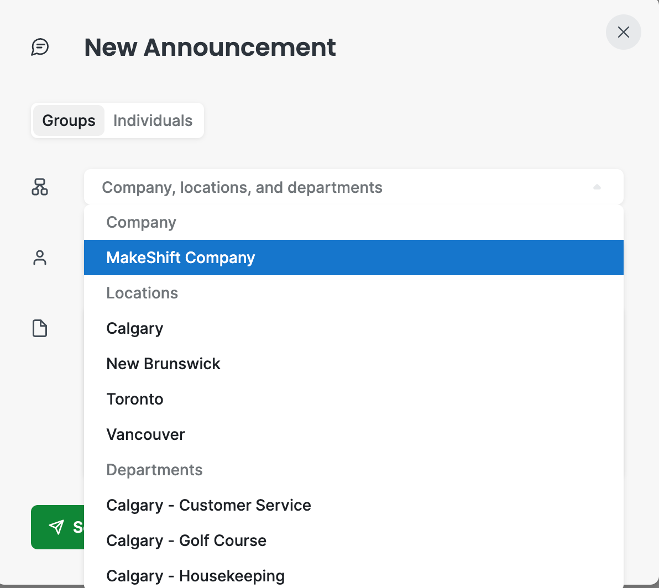 Select the Employment Type you would like to send the announcement to.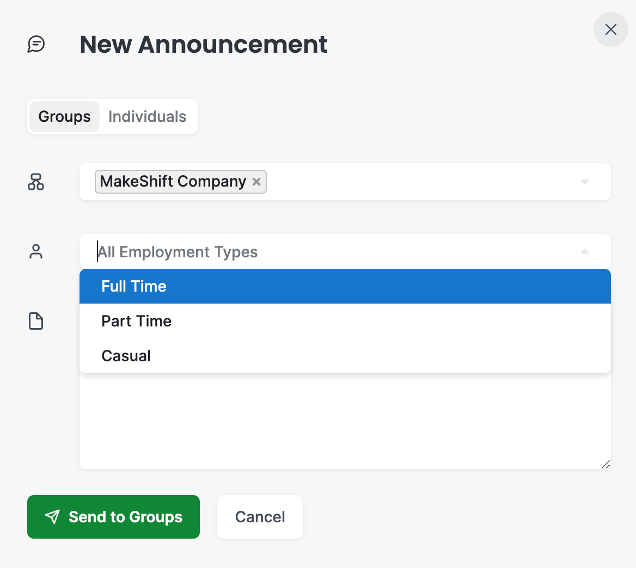 Enter the Message you would like to send to your employees.


Click the green Send to Groups button.

---
At this time, the above article is for beta users only. To learn more about our beta program, please email support@makeshift.ca